[UN]EARTHING by SAŠA SPAČAL
February 24th - May 14th 2023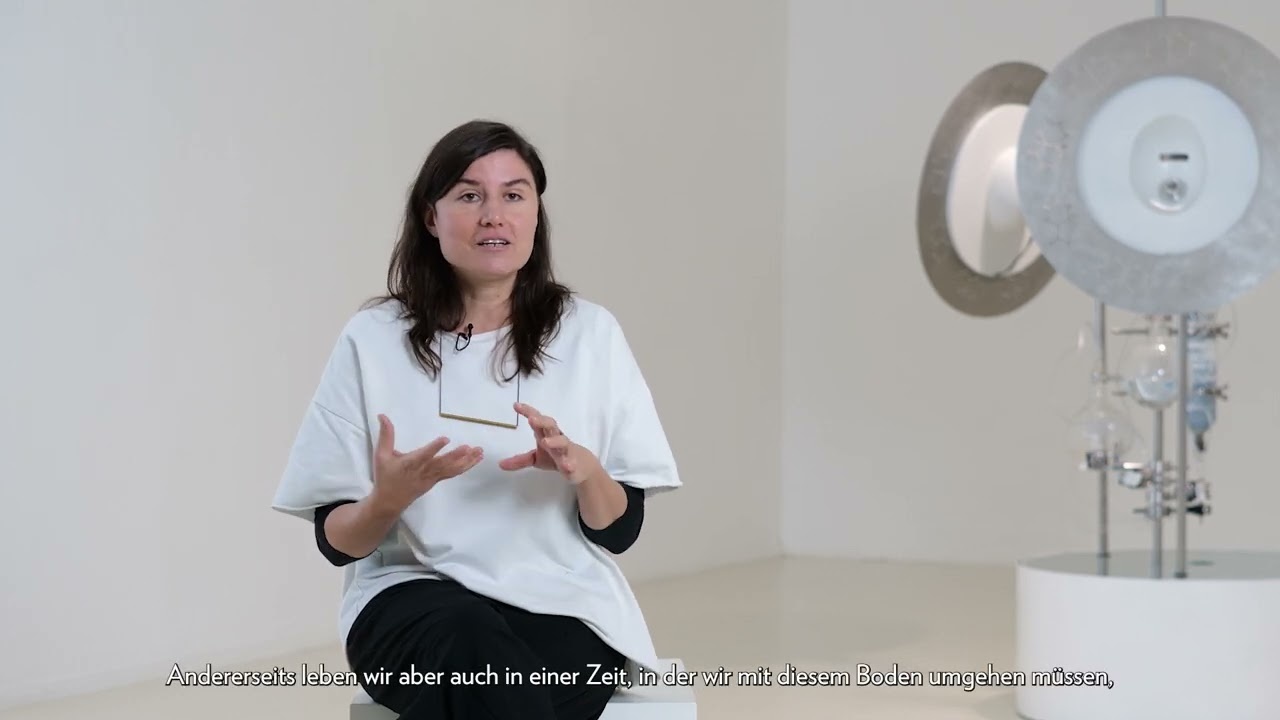 Mit Abspielen des Videos akzeptieren Sie die Google-Nutzungsbedingungen und das Setzen von Google-Cookies. Mehr Infos: Datenschutzerklärung
Play
Saša Spačal (*1978, Slovenia) works at the intersection of living systems research and contemporary art. The artist employs scientific findings and laboratory practices for her artistic work while collaborating with scientists and technologists.
With the exhibition [UN]EARTHING Saša Spačal focuses on the living ground under our feet. The word [UN]EARTHING connects many threads of human relations to the ground:
[UN]EARTHING - removing / extracting from the soil
[UN]EARTHING - uncovering / opening the soil
EARTHING - listening / being with the soil
Our actions affect the planet, we are a part of its complex network. How can we rediscover our interconnectedness with the Earth to ensure a shared future? Saša Spačal enables us to consciously relate to soil through her technological interfaces. Visitors are invited to look, smell, read and listen.
As a place of critical confidence, Stadtgalerie Saarbrücken has been working with various stakeholders since April 2021 to create a more desirable future. This includes more sustainable and equitable development in all areas. With Saša Spačal, we look at the planet as a complex, interconnected system and seek to rethink our role as humans.
Saša Spačal's works have received awards and nominations at the Prix Ars Electronica, the Japan Media Art Award, and the New Aesthetica Prize, among others.
With the kind support of ME Saar.